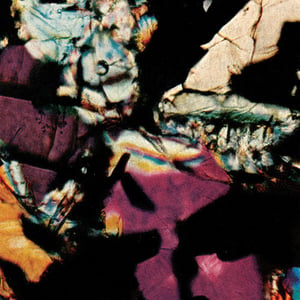 £

10.00 - On Sale
Crystal is the third solo release and first vinyl LP outing by composer Tom James Scott. Sonically, the pieces presented on Crystal contrast as structures of space and density, dividing and inhabiting the space of the format. While Scott's previous releases used acoustic instrumentation to explore aspects of melodic form and song structure, 'Crystal' sees a shift towards a more electronic means of sound production.
'Skire' - the opening track - employs a repeating musical phrase which rests upon and mimics the rhythms of the sea sounds captured along the shores surrounding Scott's childhood home on Walney Island. Through the sweeping saccharine phrases and looming dissonance of 'Lown', the two tracks which together form side A, play the alchemist in inventing and reviving lost thoughts.
The counter point is the singular track, Crystal. Akin to the title, it is a dense and transparent form in which elevating tones and cyclical melody strengthen and fragment throughout its course, creating swathes of luminous texture that shift the focus to new and imagined harmonic patterns.
Although the paced, progressive build in Tom's work is apparent - the remarkable engine of the music is how the strands separate and unravel with duration, inviting the listener to engage and deconstruct their form rather than to simply observe them being built. The result of which is a record of candid disorientation and ecstatic effect.
CAR004. 350 copies pressed on clear vinyl.